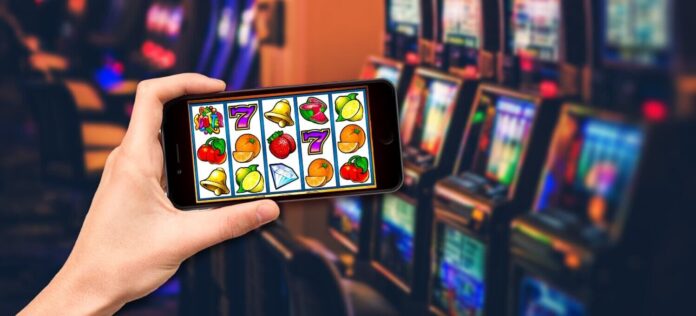 Progressive slots are a great way to have some fun and kill some time altough many gamblers keep away from slot machines, seeing them as a time sink that relies on good luck and nothing more. Well, opinions are divided but the vast majority of players are passionate about slot games. It is true that you will need a little luck but the huge progressive jackpots associated with online slots definitely make it worth taking a few spins. And, if you stick with one of the casinos listed on our jackpot tracker, there'll always be the real possibility of you winning a life-changing amount of money.
Jackpot trackers, but what are they?
Yes, tracking jackpots is an effective tool to quickly and easily see which sites have jackpots that are 'overdue' to pay out. It is no coincidence that we put the word overdue in inverted commas. Frankly speaking, progressive jackpots don't have a set time or amount when they pay out. If they did, professional gamblers would have figured out a way to ensure that they always win by now. As such, it's impossible to predict when a progressive jackpot is due to be paid.
However, that doesn't mean at all it's not worth using a jackpot tracker. Tracking which sites have a very high jackpot building up can ensure you to maximize your win if Lady Luck is on your side. You can use our tracker to keep an eye of things like which the hottest slots are right now, the size of jackpots currently building up, bonus options, minimum/maximum bets and the rate at which slots are paying out.
Mega Moolah the most popular jackpot slot game to date
In the online casino world, Mega Moolah is known as the daddy of progressive jackpot slots since its release in 2008. Mega Moolah offers the biggest online slot machine prizes in the industry, and it is now the  go-to choice for spinners of all types. Actually, since Mega Moolah is available in both desktop and mobile version, it's possible to win in excess of C$1 million anywhere and at any time. One of the biggest benefits of Mega Moolah is that it has a 95% Return to Player (RTP) rate. In other words, this means that  every time you spin the reels, you, theoretically, have a 95% chance of earning a return on your investment.
If you dream about fortune-changing prize pools, then you should try networked progressives. Progressive jackpot slots are games with an ever-increasing top prize. These progressive pokies link a significant number of machines or games across multiple casinos or websites connecting hundreds of players to the same game. This network then has a cumulative effect on the top prize and, as more people join, the top prize increases. It means that the jackpot amount is fed by hundreds of players at once, meaning the winning amount for a lucky player is generally over $1 million and sometimes can be over $10 million!
The expression progressive slots relates to a wide range of games with different numbers of reels and paylines, different max bets and so on. You will come accross multiple features such as free spins, double or nothing, multipliers and more wilds that help you extend your bankroll. Believe it or not, the truth is that each and every spin of the reels, deal of the cards, or spin of the roulette wheel has exactly the same chance of winning the progressive jackpot, regardless of how long it is or how high the jackpot has risen since the last win.
Sounds incredible but it is even possible, for a progressive jackpot to be won twice on consecutive spins. Most players pop up the question 'How to hit a progressive jackpot?' Many people mistakenly think that the bigger the jackpot, the more chances of winning it. But that is not true. Your once-in-a-lifetime chance is still just a once-in-a-lifetime chance. Playing frequently will give you more chances to hit the long-awaited jackpot.
Strategy for jackpot slots in online casino sites
When it comes to slot macines, popular online casino or in a land-based nearby casino, unfortunately there is not much of strategy you can employ. Still, compared to other games, slots are cheap and easy to play. Plus, you make a huge profit if you do get lucky and can keep your patience. We would like to draw your attention to a couple of more things to watch out for:
Do not rush your spins in the hope of the big progressive jackpot since certain progressive machines will limit the number of consecutive spins you can make. If you hit your max very quickly, you might end up missing out because you were impatient. Take your time and take it slow.
Always check the max payout of any casino you visit. Most online casinos will have a maximum monthly withdrawal, but progressive jackpot winnings are usually an exception to the rule.
Visit one of the casinos listed on our jackpot tracker to have the real chance of winning the dream prize.