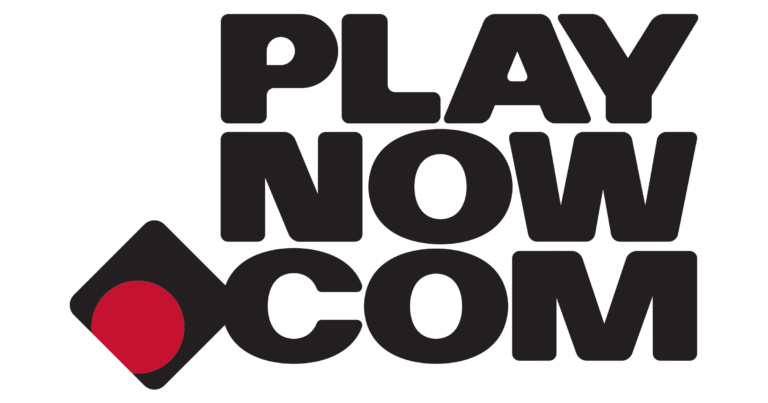 Play Now Casino was established in early 2004 by its parent company, the BCLC website, to provide a good range of games for its players (compaire this to JPC, Spin, LeoVegas or Zodiac), including some online slots that are exclusive to them. The British Columbia Lottery Corporation (BCLC) reinvests some of its profits generated from its online casino to help communities in British Columbia. No wonder that the website uses this fact as a marketing tool to encourage online casino enthusiasts to register and play on the PlayNow platform.
Undoubtedly, it is considered a merit with players and everybody that any money generated from the platform is re-invested into healthcare, education and other important issues in Canada's most western province. This way, players can have a good feeling  from the fact they'd be funding good causes even if they are on a bad run of losses, helping to improve lives in British Columbia.
Playnow.com website layout and structure
The website is fairly user-friendly, easy to navigate around with a number of clear links and banners on the home page to get visitors started. You will simply manage even if you would like to play with your favourite games straight away no matter what kind of games you are looking for. On the other hand, you might be really disappointed discovering that you will not be able to access any casino games on your mobile device. These days, when more and more online casino players choose to play on the go via their mobile devices, it is really frustrating that Play Now website can't offer their members this very important service. They must develop this section as they will lose a lot of players because of this.
The issue of licences is quite complicated for Play Now Casino since it is owned by the Canadian government, who also regulates online casino websites. In other words, we can say they are simply regulating themselves therefore they can be critisized for having an unfair advantage on their market competition. Luckily, the Canadian government is strong and a respected regulator, who players simply trust to be fair and honest, there should not be any issues. The Canadian online gaming regulators are respected to be strict across the industry, including those in British Columbia, so members do not need to worry too much about the legitimacy of the site.
We have to mention another weak point of the site, it is not available in French. Although British Columbia's official language is English, there are still players from other parts of Canada speaking French and they will have to use an internet browser translator to understand the site. For them, it is quite disappointing and they will surely not register on PlayNow site and enjoy gambling!
BCLC PlayNow and the rest
It is easy to find the preferred category of games by using the toolbar at the top of the screen leading to different sections of the site (bc, bclc) including lottery, keno, casino, sports, pools, poker and bingo. It shows the wide range of games available on the PlayNow server. If you have a look on slot games, one section will immediately jumps out of the page – its exclusive games.
Selection of games for slots lovers
PlayNow website can offer a small selection of games that video slot lovers cannot find anywhere else and this is a real plus for the Play Now package. Good news for classic casino game fans that there are a large selection of popular casino titles such as roulette, blackjack and poker. Meanwhile, the lack of live casino games is really a shame on PlayNow since nowadays more and more players prefer to play live casino which provides them the glamourous casino experience from the comfort of their own homes – something that isn't possible in the virtual casino games.
Bonuses and promotions
Play Now platform has a strange way of offering players promotions because they decided to divide their offers to only be available for specific sections. It means players won't be able to combine their bonus upgrades across all games but they can claim deals only on one section of the site at a time. Newbies are offered a welcome bonus of €100 but to claim this bonus, newly registered players will have to deposit a minimum of €100.
This means it works out as a 100% bonus or less, which in comparison to other online casinos is not a too generous welcome bonus. Do not waiste your time to look for other bonuses on PlayNow.com since there is only one other promotion advertised in this section, which is a slot tournament that could end up winning a total of €10,000! Well, it's a really poor selection of offers compared to other online casinos.
How about banking options?
Sorry to say, but the lack of information on banking is another frustration. You won't be able to find the deposit and withdrawal options anywhere on the website, which is quite weird.
Customer support and live chat
Customer support is really helpful and available 365 days a year. You can contact them via live chat on anytime between 7am and midnight. Meanwhile, Poker players will have 24/7 customer support – all accessible via live chat, email or telephone.
Summary on the PlayNow Gambling Platform
To sum up, examining Play Now reveals a distinctive online casino platform. It manages its operations efficiently and presents a variety of games, including exclusives. However, the unconventional approach to promotions and the insufficient details on banking procedures pose concerns. On the whole, potential players might find it more beneficial to explore alternative options rather than registering with this site, as better deals await them elsewhere.